If you have recently suffered an injury caused by sports or accident or unable to function normally due to the complications after surgery, chances are you are willing to try anything to get back on track. Conventional medicine can help you to treat symptoms, but the underlying cause of the problem is often left unaddressed. Even though you may have a clean bill of health from conventional doctors, you might not be able to function like before. In that case, you don't have to continue lifelong suffering as holistic approach to a healthy living will help you to recover quickly. Osteopathy understands the working of musculoskeletal system like no other field of medicine. Any disability caused by injury, accident or post surgery can be corrected by manipulating soft tissues, muscles, joints and bones that cause movement impairment.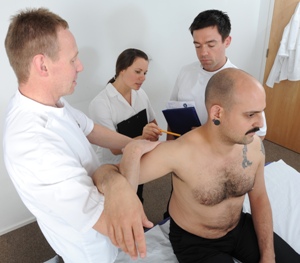 Remedial Massage Is the Key to Relieve Pain
Everyone knows about relaxation massage where the masseuse manipulates nerves and muscles to relieve stress and tension. Therapeutic massage is inherently different where the focus is on improving circulation in the whole body to aid the natural repair process. As you approach a therapist, your entire health history will be analyzed to identify problem areas in the body. Many patients don't know that a small injury happened a few years ago, is the cause for their constant low back pain. Identifying the source of injury will help the therapist to determine the massaging technique needed to improve motility in affected areas. Chronic imbalances in your body are corrected by therapeutic massage and so, almost always the massage therapist will work on several parts of your body even though you don't feel pain in those areas.
Where to Go For a Remedial Massage?
If you suffer from ailments like stiff muscles, shoulder pain, neck pain, tennis elbow pain, back pan, headaches or pain in any part of the body for that matter, you should try therapeutic massage. Many sports pros opt for sports massage regularly because they know that they are pushing the limits of their musculoskeletal system. By restoring balance in the somatic framework, it is possible to prevent injuries. To get the best therapeutic massage suitable for your health condition, you should approach the right osteopathic health center. The physiotherapist will provide customized massage to treat muscular and skeletal dysfunctions. Depending on the requirements of your body, your therapist may suggest some simple exercises to increase motility in affected areas.
How Long Will It Take For Complete Recovery?
While you may be in a hurry to get back to your normal lifestyle soon after injury, accident or surgery, you should understand that your body's natural recovery process will take time. Physiotherapy and massage can help your body to work more precisely on repair functions, but you should be willing to attend the sessions relentlessly. Depending on the extent of your pain and cause, it may take anywhere from a couple of sessions to yearlong therapy for complete recovery. If you are willing to give the time it needs, osteopathy can ensure that you live pain free for the rest of your life.